A complete fully
customizable software solution

for your taxi business

Thinking of starting an online taxi business like uber or you have a taxi business already and need the right software to take it to the next level? Droptaxi has got everything you need to succeed.
Advanced hailing platform
Droptaxi is technically advanced yet simple to use. We have dedicated so much time and effort in developing Droptaxi using the best software tools in the business.
Droptaxi works in most cities in the world. With support for most countries, currencies and languages including RTL (Right-to-left languages).
Droptaxi puts to good use the speed of todays computer and smartphones in ensuring that as many parts of the online taxi transport operation is automated. This reduces running costs and boost profits for your company.
Droptaxi software suite is comprised of a Rider App, Driver App and Web Admin panel. The Apps are built for Android and iOS platforms. The web admin panel runs on a remote server and can be accessed through a web browser.
Droptaxi software
Rider App
Droptaxi apps have been designed to be functional, beautiful and easy to use. The rider app provides customers an easy means of requesting rides instantly or scheduling a ride in future. Customers can also get real-time alerts about their trip status through push notifications. The rider app boasts of so many interesting features.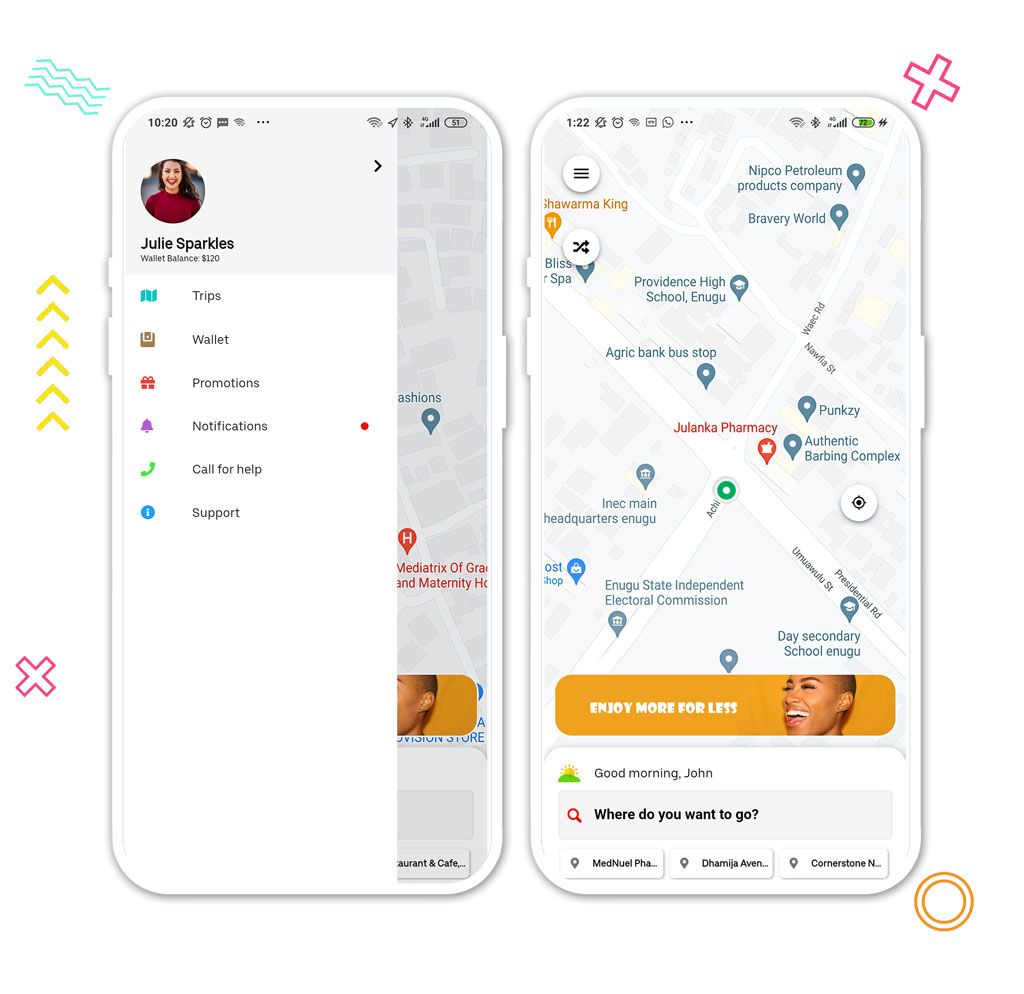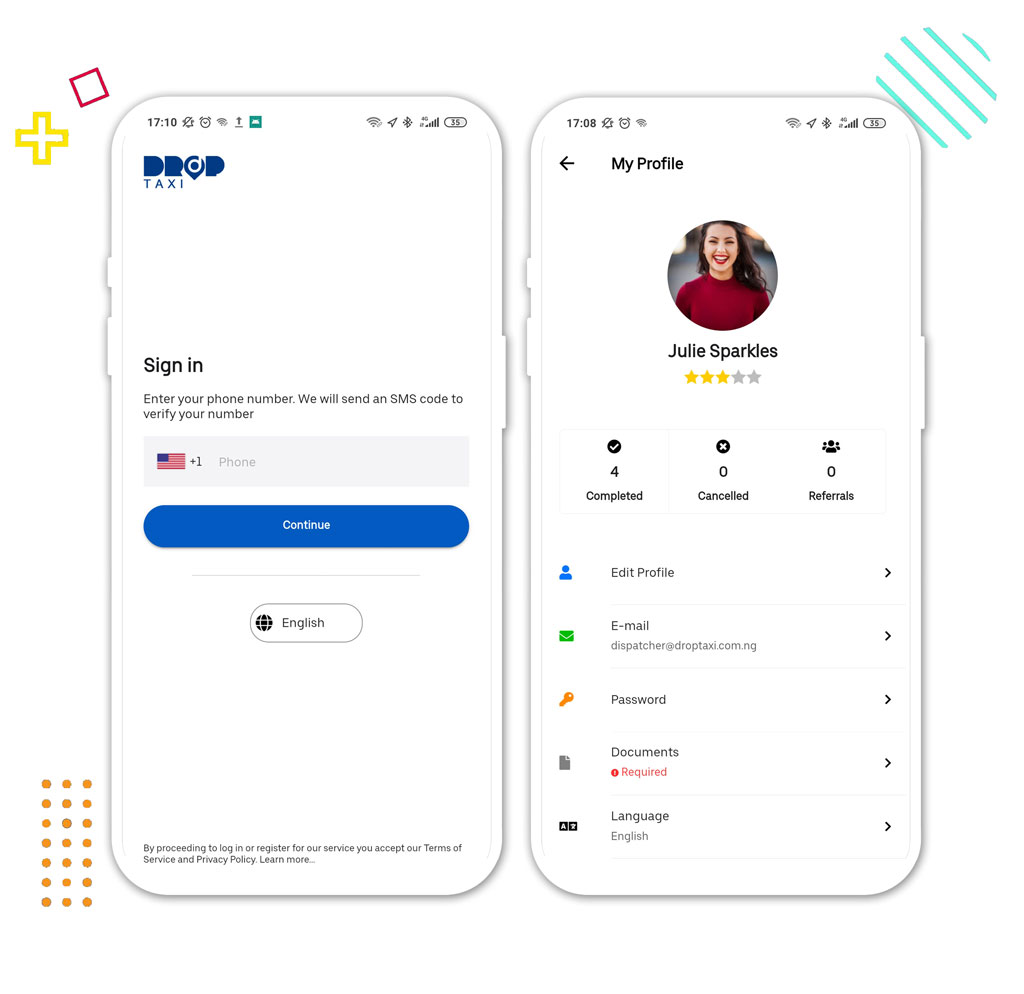 Advanced yet
easy to use
Droptaxi 2.1 is designed with simplicity and ease of use in mind. We have streamlined the login and registration process of Droptaxi. Only phone number is required to login with passwords optional.

Built-in global mapping, multi-language and currency capabilty means droptaxi can be used any where in the world.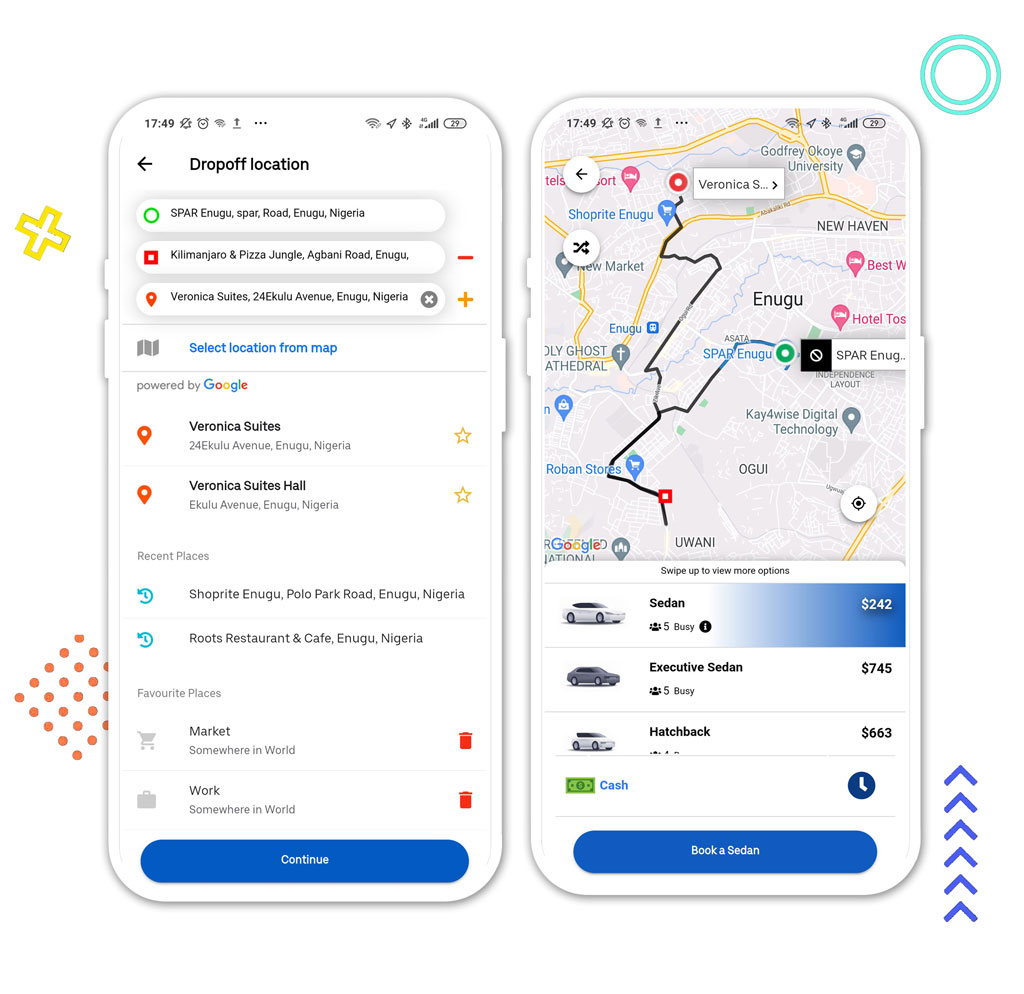 Fast and intuitive

user interface

The user interface design makes it easy for anyone to use Droptaxi. Rides can be booked in three simple steps.

Droptaxi allows customers set multiple destinations when booking a ride. Customers can set between 1 to 3 destinations. When a driver receicves a multiple destination trip request, intermediate destinations appear as stops before the customers final destination.



Customers can bookmark locations as favourites. Favourite locations can be saved as Home, Office or Market. Droptaxi keeps track of customers most recent destinations and displays them as shortcuts for quick access.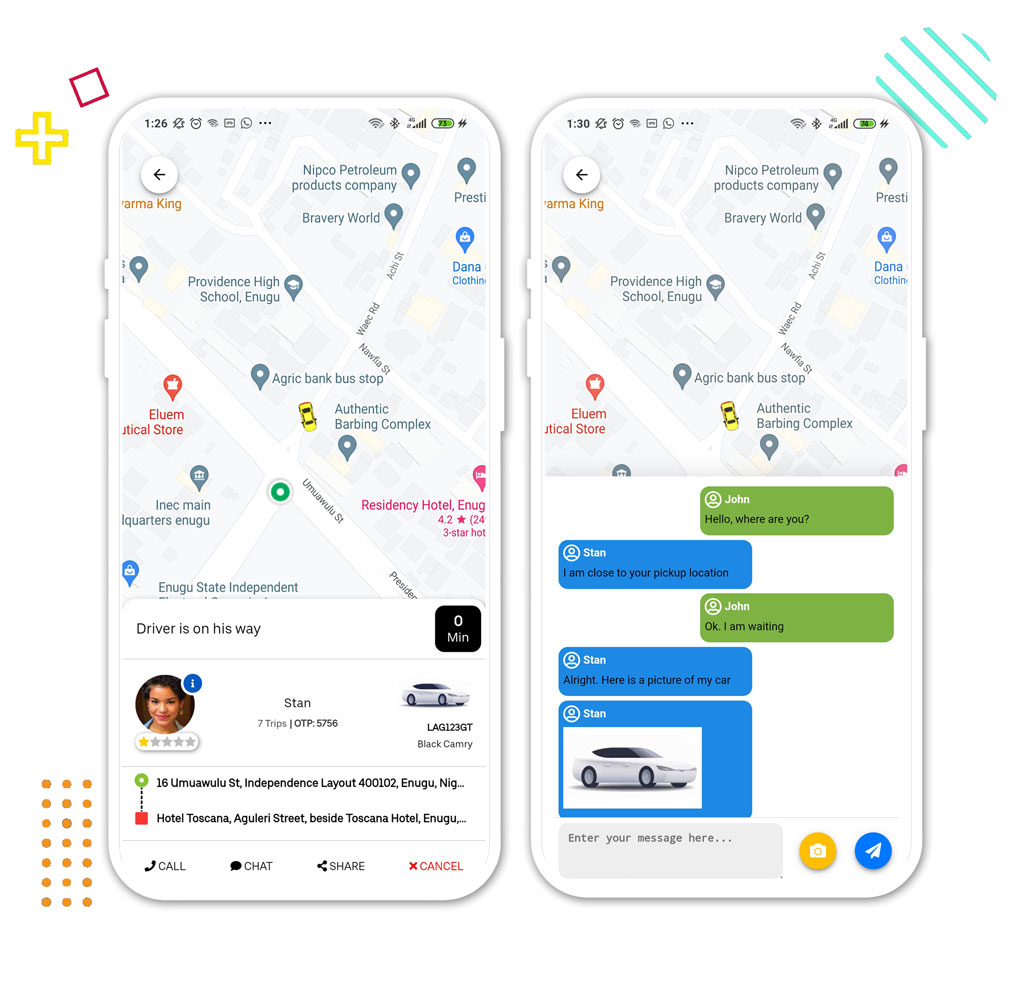 Smart
on-ride safety

features

Droptaxi employs features that enhances customer security while on an active trip

Realtime in-app chat enables customer and drivers keep track of each other. This comes in handy before the start of a trip when the driver needs to know the status of the rider or vice versa. Text and images can be exchanged through the in-app chat.


With location share feature, customer can share their current location during a trip with their loved ones so they can keep keep track of the their location.


Customer can lookup the profile of their assigned driver and see information such as when the driver joined the service, number of trips completed as well as comments and ratings of the driver by other riders.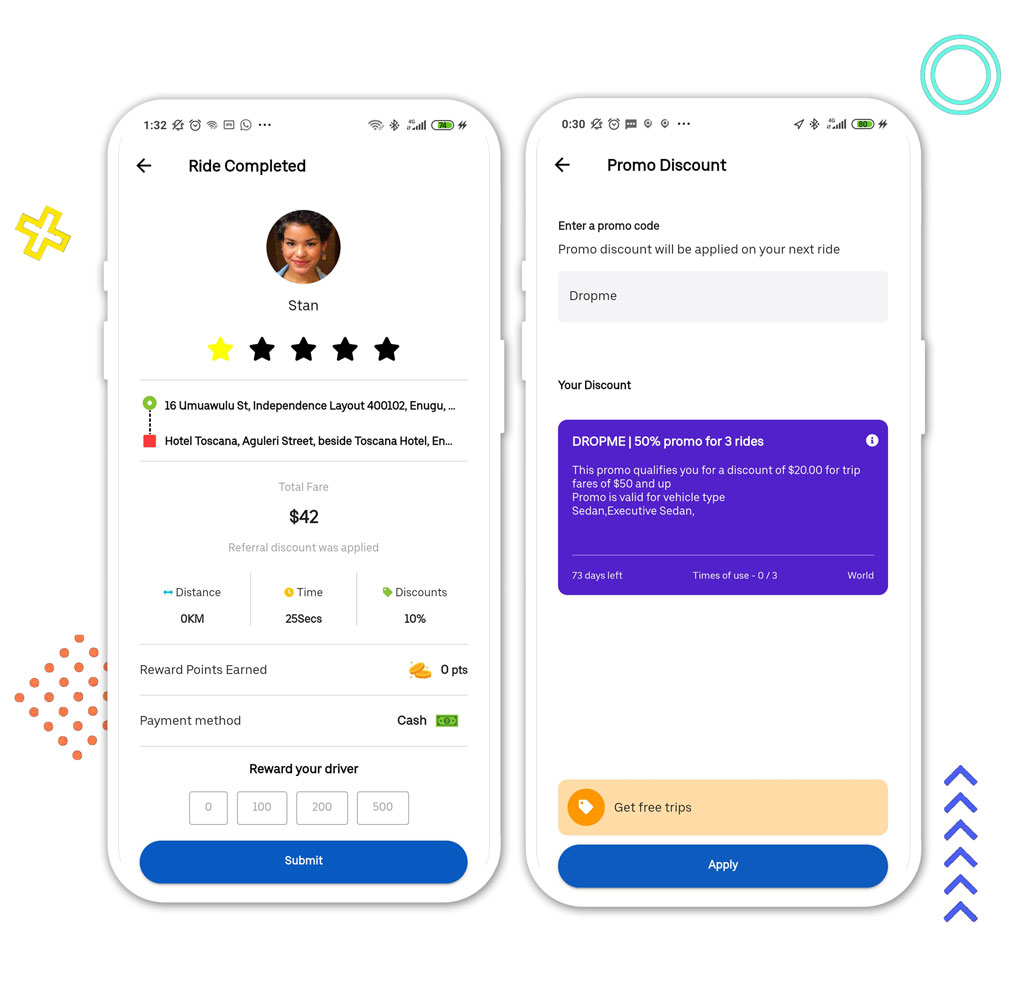 Cool features
designed for business growth
Attract and retain more customers on your taxi service through a series of features designed for business growth and profit.
Referral codes encourages your customers invite their friends and family to your service. When they register they both get discounts on their first trips.
Promo codes allow you give customers discounts on rides. You can set an expiry period for promo codes, vehicles and cities they can be used in and minimum fares promo discounts can be used.
Rewards makes it possible for customers to earn points while using the service. Points can be redeemed for money towards trips on the service.
At the end of a trip, customers can tip their drivers. The available driver tip amounts can be set from the web admin panel.
Features List
Rider App Features
Droptaxi software
Driver App
The driver app enables drivers receive and service ride requests from customers. At the end of every trip, the driver earns a commision which is added to the driver's virtual wallet. A driver can request for cash out from the wallet to his bank account if the amount is above a set threshold.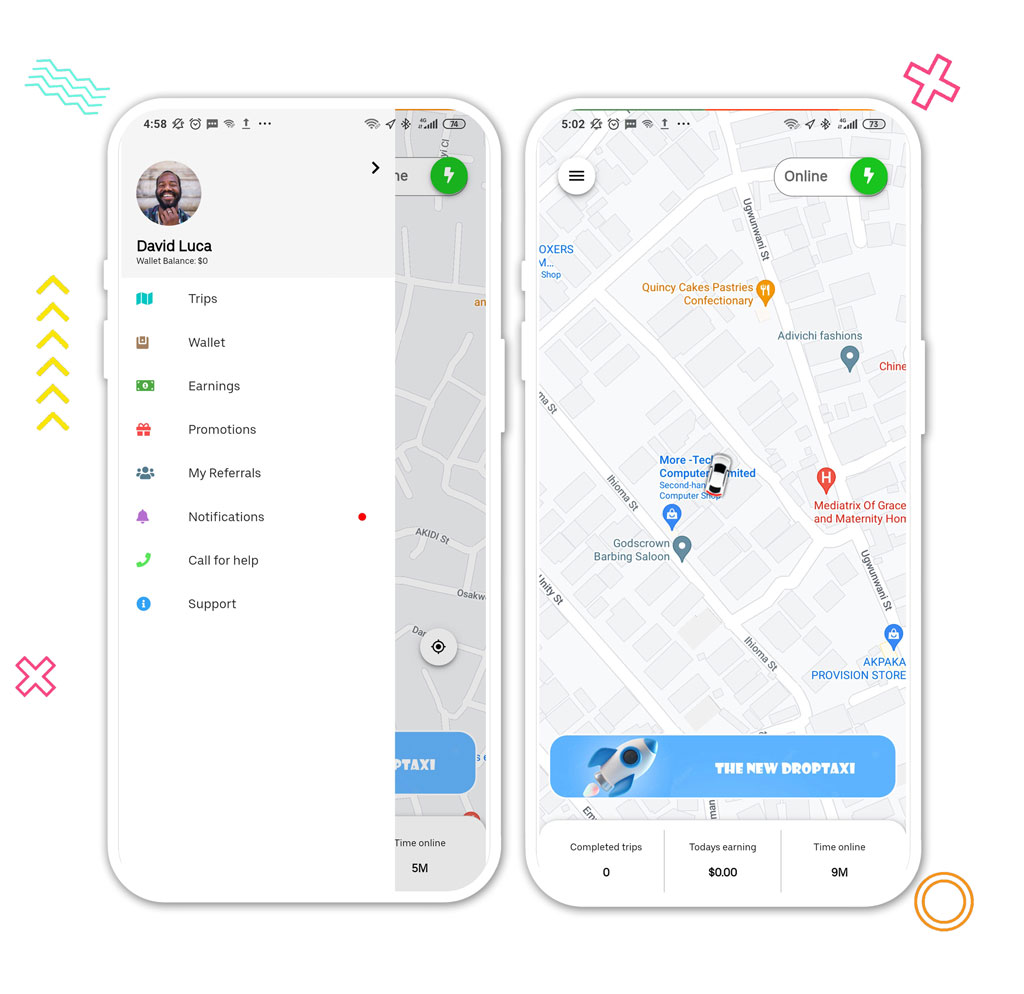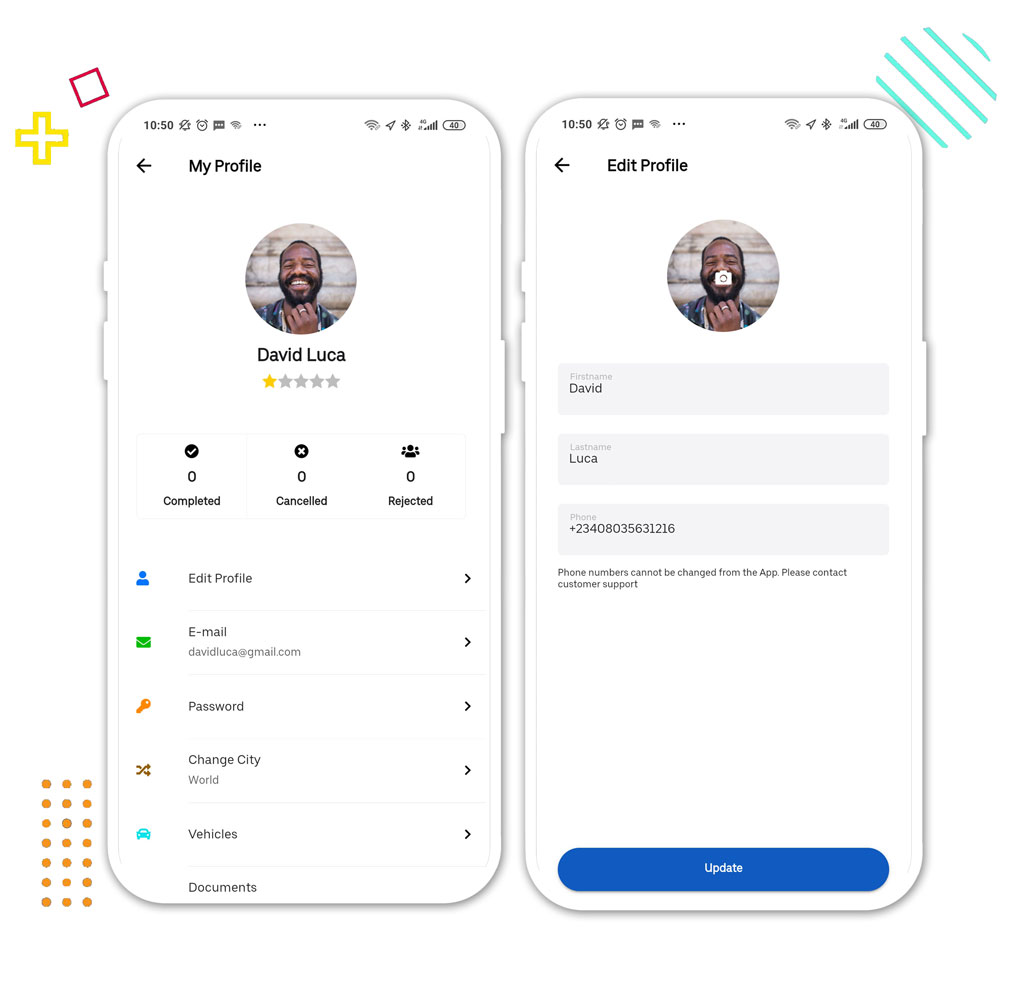 Elegant and
easy to use
Smart design choices makes it easy for drivers to receive and service ride requests from riders. Droptaxi 2.1 incorporates features that ensure drivers never miss a ride request from customers.
Alarm notifications sounds and alarm whenever a ride request is received even when the phone is locked.
Always-on background location feature sends GPS coordinates data to the server every 5 seconds even when the app is in the background and not in use. This ensure drivers get ride requests closest to them.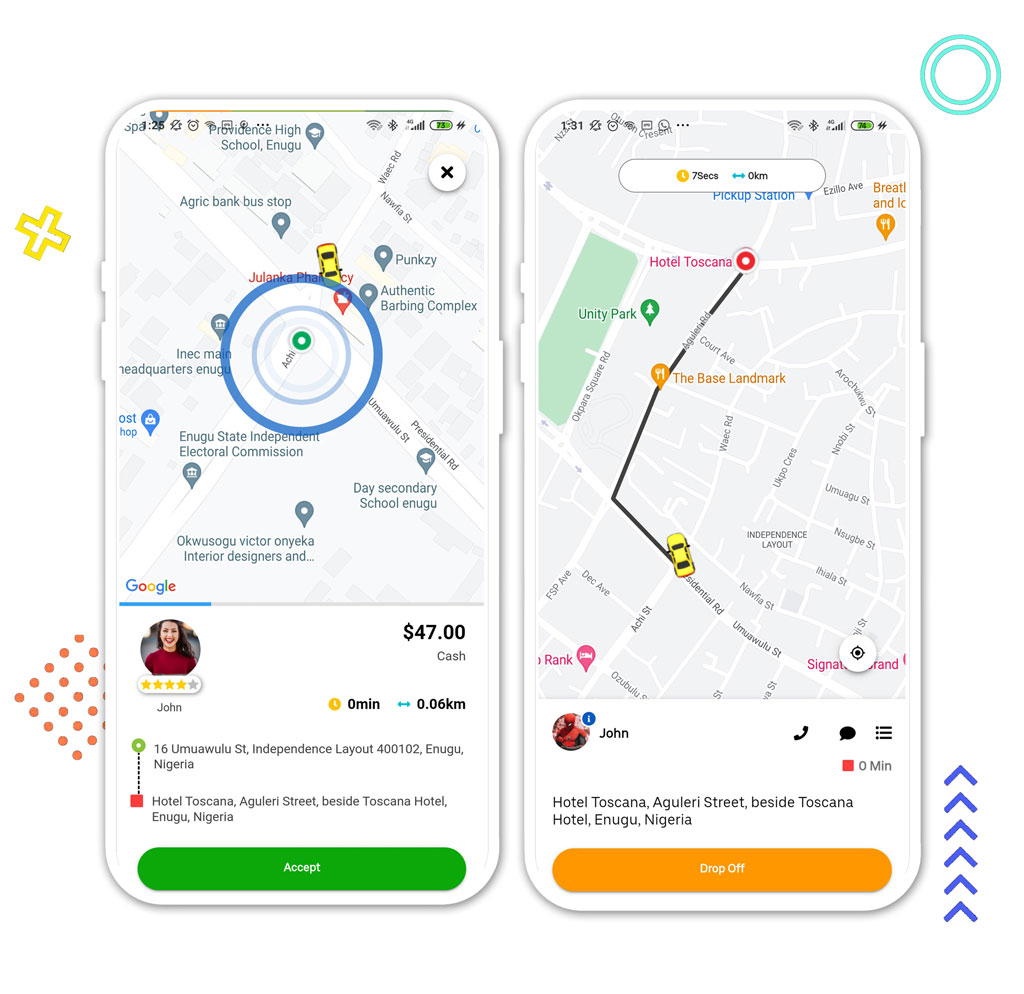 Improved

ride request handling

We have redesigned the ride request screen in Droptaxi 2.1. Pickup location of the customer is now displayed on the map when a ride request is received. Also shown are the time and distance of the driver from the customer, estimated ride tariff, payment method, customer's name and rating, as well as text pickup and dropoff locations of the customer.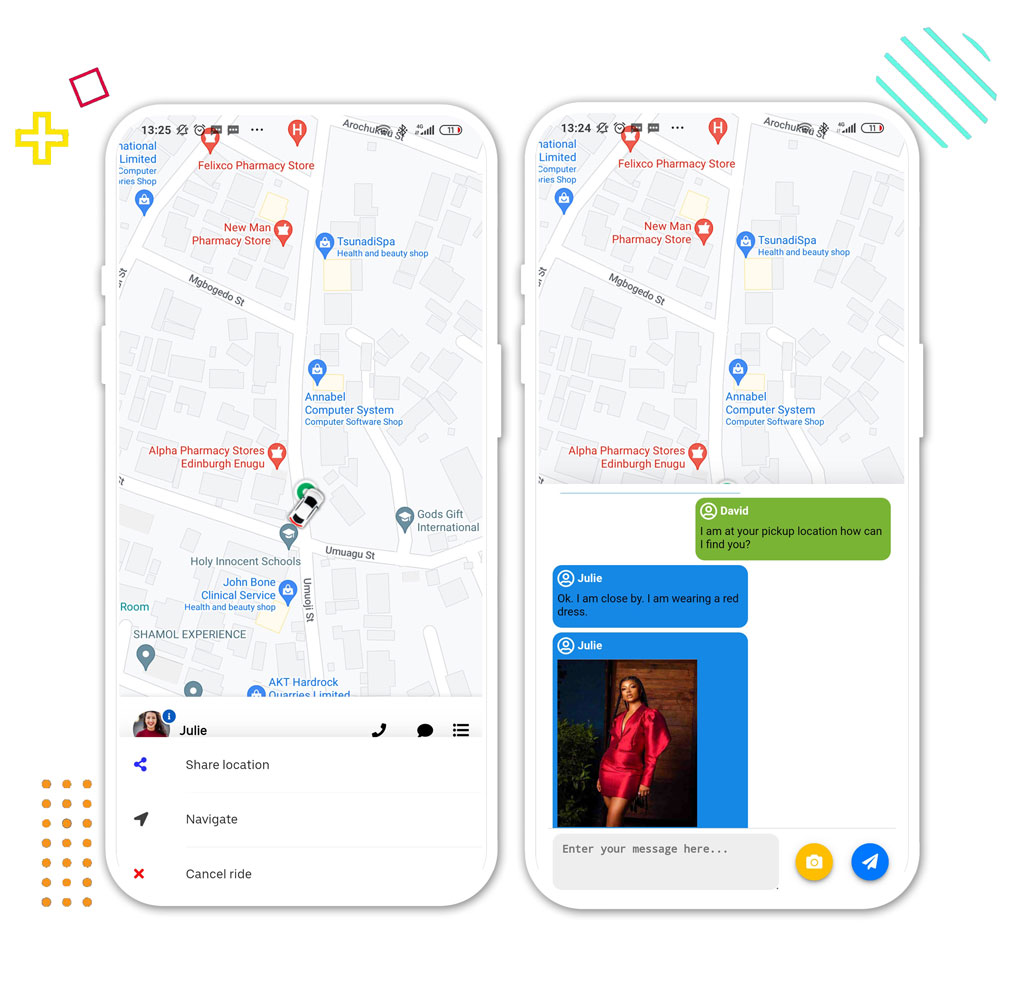 Awesome

on-ride features

When a driver accepts a trip, he is presented with the new on-ride screen.

Drivers can chat with the customer. Both text and images can be exchanged through chat. Driver can call the customer, navigate to the customer's pickup and dropoff locations. Drivers can also share their current location with family and loved ones for safety.

Drivers can keep track of the ditance travelled and duration of the trip using an integrated trip meter.

As with the customer app, drivers can get details of the current customer such as date registered, number of trips completed and cancelled as well as comments and ratings of the customer by other drivers.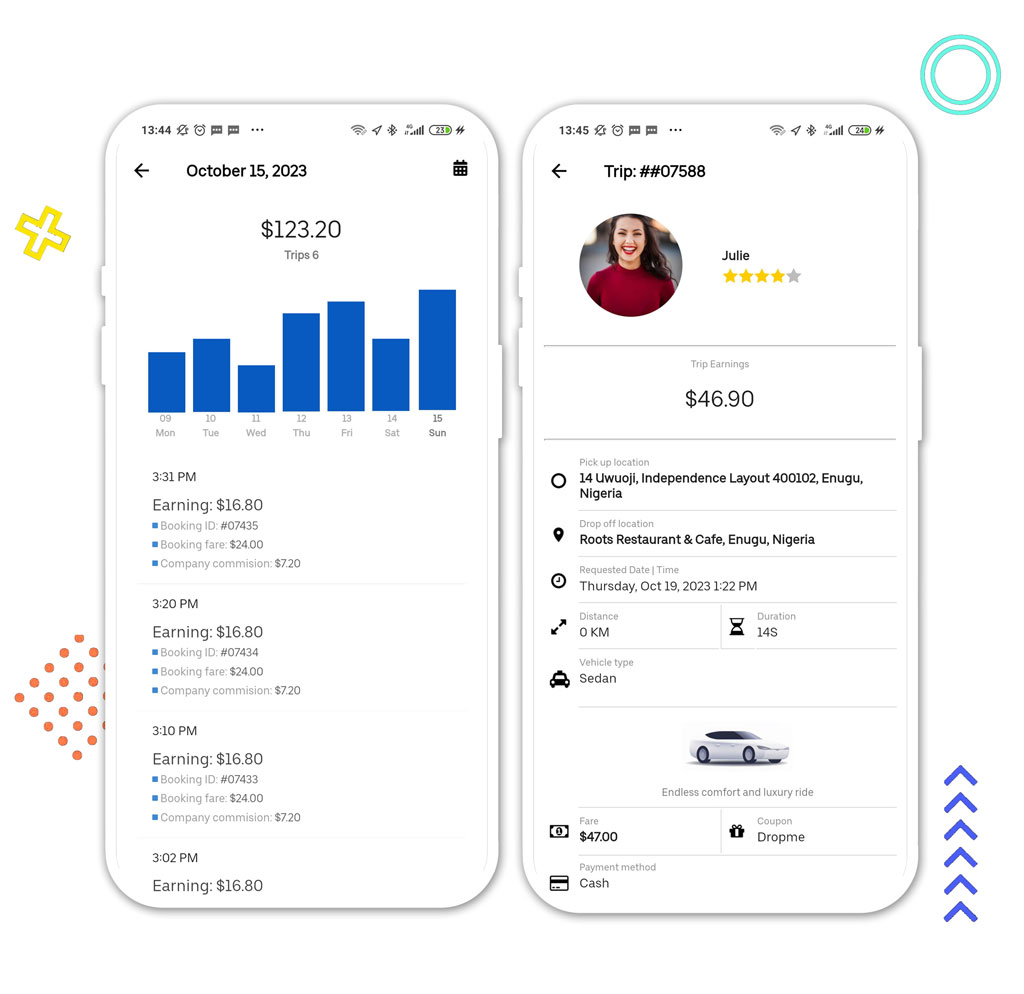 Enhanced

driver earnings history

Droptaxi 2.1 enhances the driver earning screen. Drivers can now see their earnings over a week period through a bar chat. Earnings for each day is displayed with the number of trips completed. A calendar allows drivers easily select a past date and view a list of their earnings for that date as well as other days in the same week.

Each earnings list item displays information such as the amount earned by the driver, the trip fare and the company commision. Tapping on the earnings list item displays a detailed page of the trip details.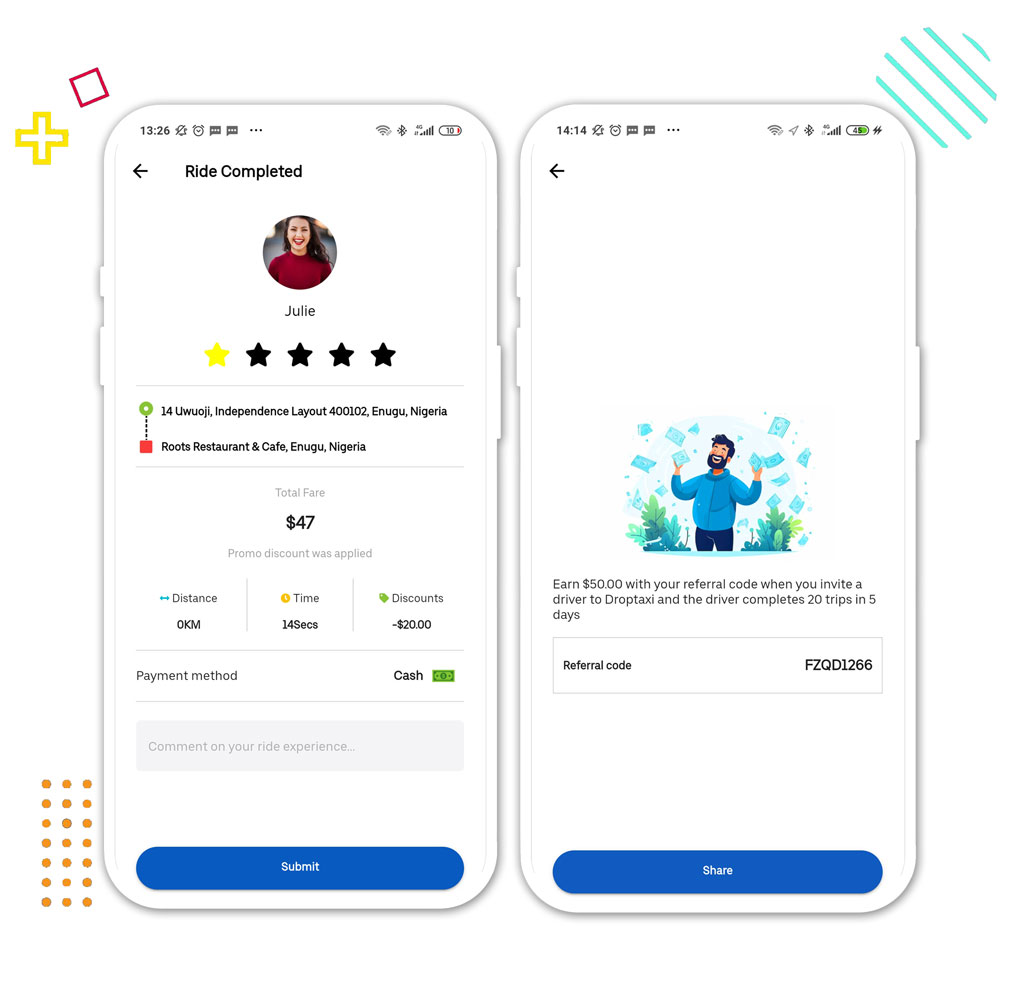 Driver
Referrals

and

Promotions

Grow your business by incentivizing your drivers inviting their friends to drive in the service using referral codes. When their friends register with their referral code they and their friends earn some money when their friends complete a referral task.

Drivers can track the progress of their invited friends on the referral task as well as their own progress for another driver who referred them.
Features List
Driver App Features
Droptaxi software
Web Admin Panel
Manage every operation on your service using the Admin. panel. The Admin. panel allows for Customer, Staff and Driver account management, App management, Vehicle and City / Tariff management, Ride Tracking, Referrals, Coupon codes, Broadcast notifications, Operations statistics / Reports, Payouts, Bookings management and so much more. The Web Admin. Panel supports four privilege account types: Franchise, Dispatcher, Biller and Administrator account types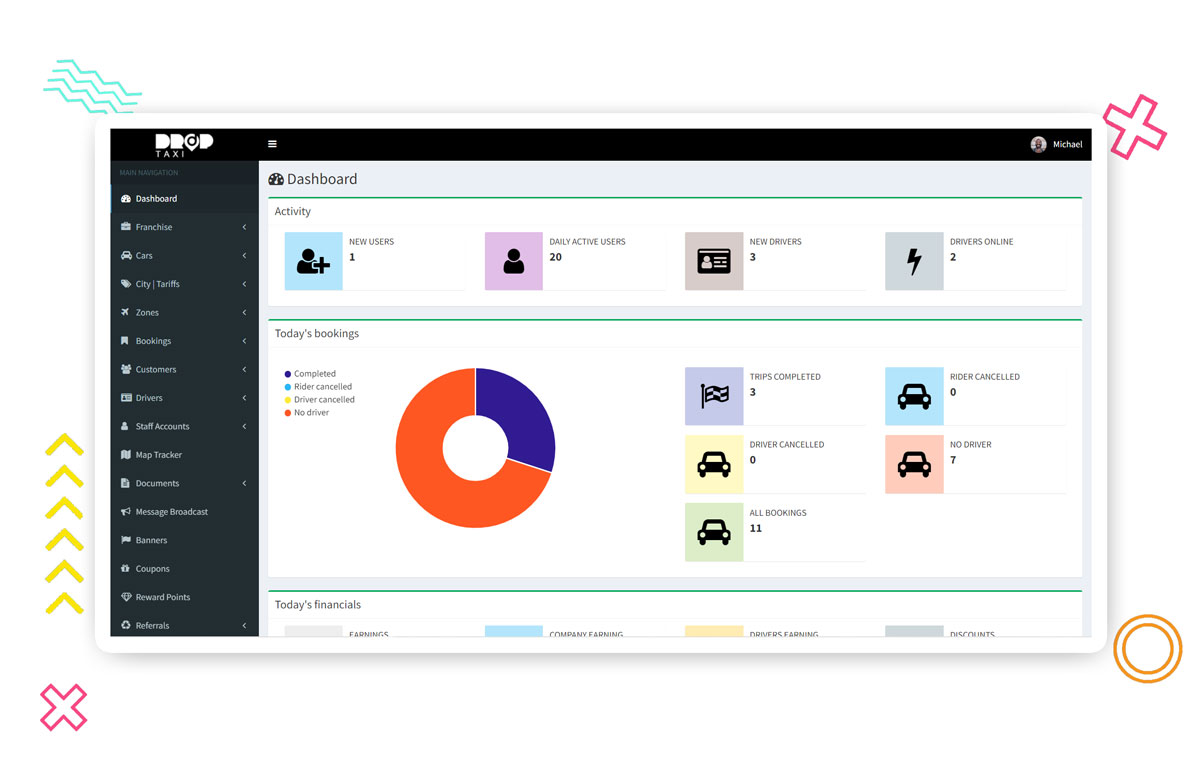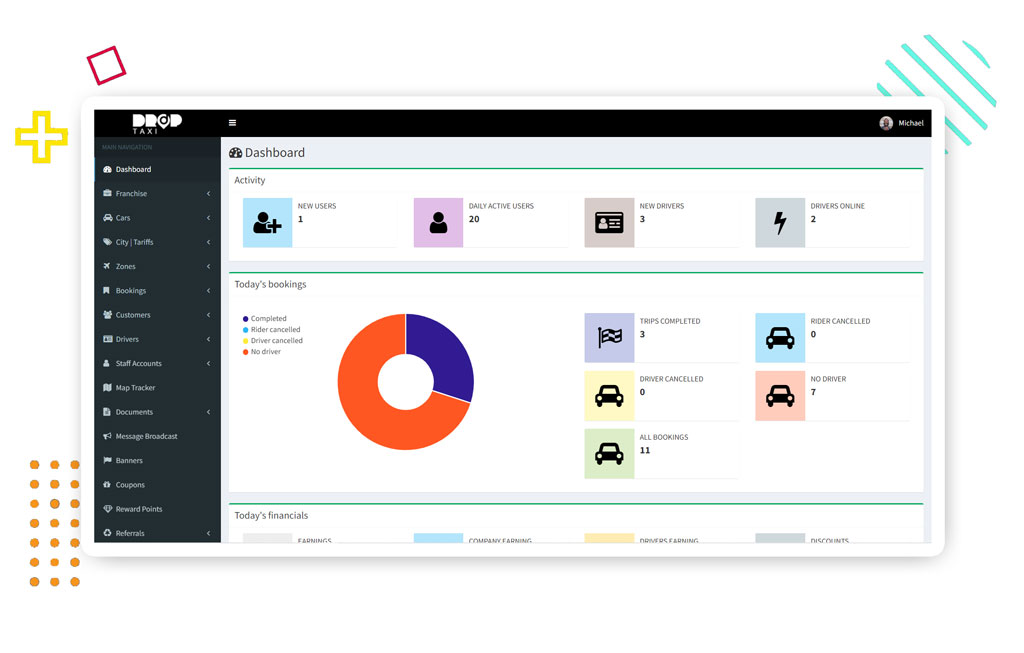 Detailed

dashboard stats

Quickly get daily at-a-glance information of how your business is doing right from your the web panel dashboard. View new bookings, new registrations, daily active customers, daily earnings, drivers online and charts.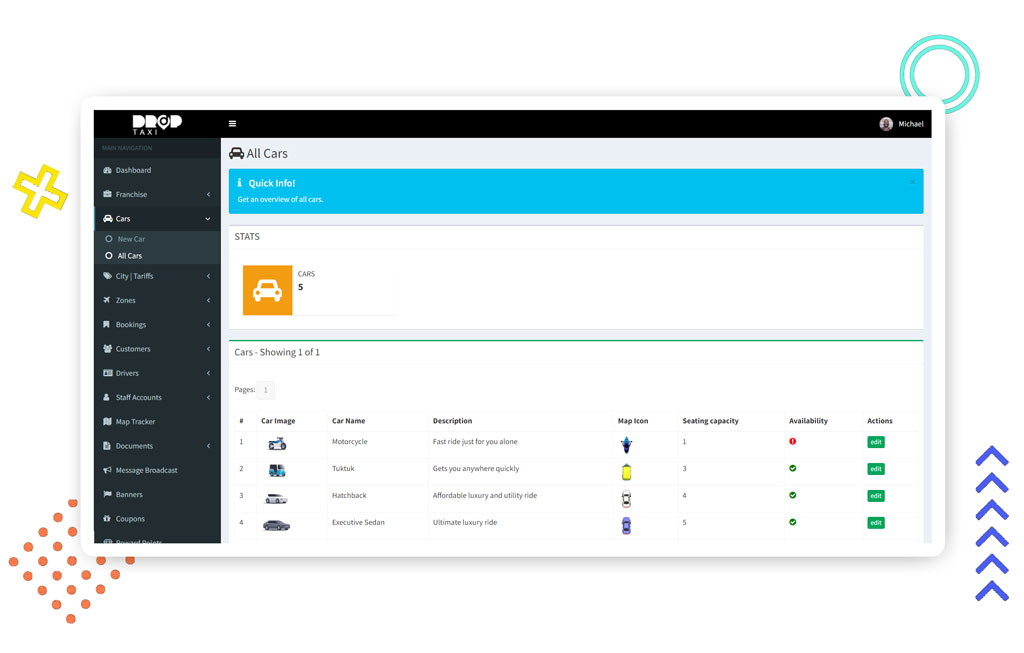 Flexible

service vehicles

Add all the vehicles you want available on your service in one place. You can Enter name and description for each vehicle, select seating capacity and an icon type which willbe used to show the vehicle on the maps on the apps. Set the vehicle visibility on the apps using the availablity toggle.

Vehicles added appear on the app in the same order they were added.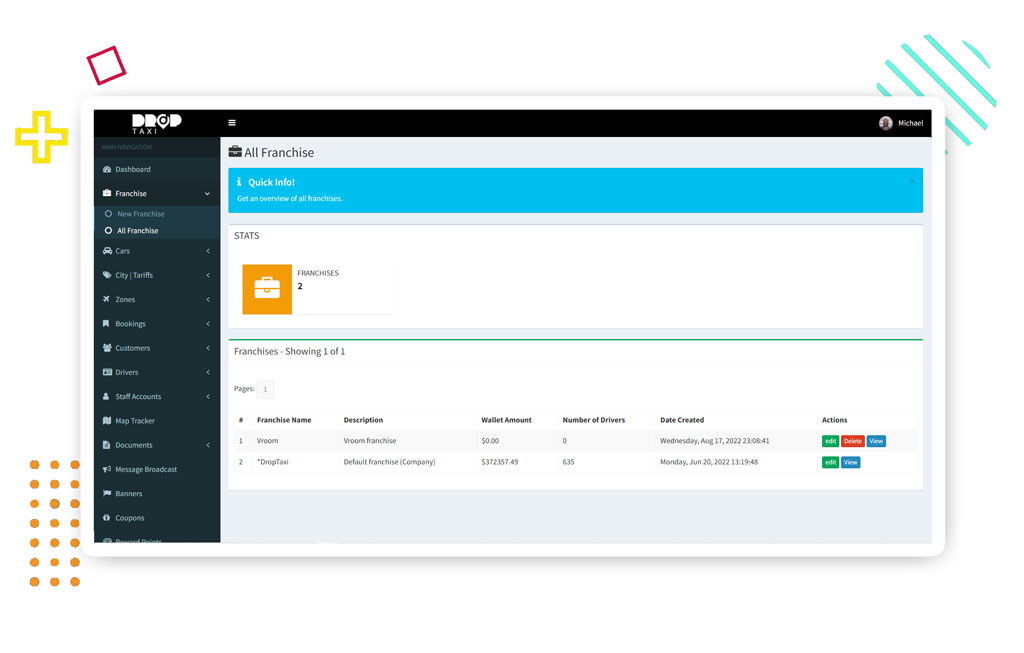 Simple

fleet management

Add and manage fleets of other affiliate companies easily from the web panel. You can have drivers from an affiliated company registered under your service. When these drivers complete a ride your company and the affiliate company share a commision based on a percentage set on the web panel.

A franchise account allows affiliate companies login and view the progress of their drivers as well as request for payout of their earnings through their account dashboard.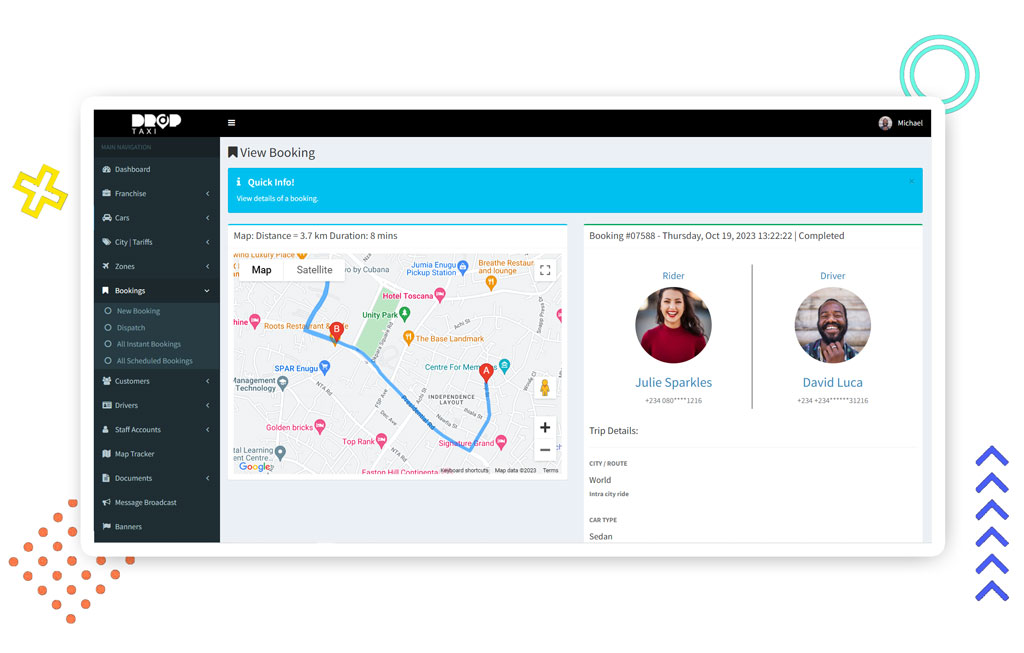 Advanced

booking management

Manage all booking from the web admin panel. Status of every booking is displayed, whether pending, on-ride, completed or cancelled. Active booking can also be tracked on the map near-realtime.

View detailed information of every booking. Pickup and Drop off locations displayed on map, detailed trip financials including driver and company commision split, Times driver arrived, trip started and completed. Also view comments and ratings, chats between customers and drivers for the booking.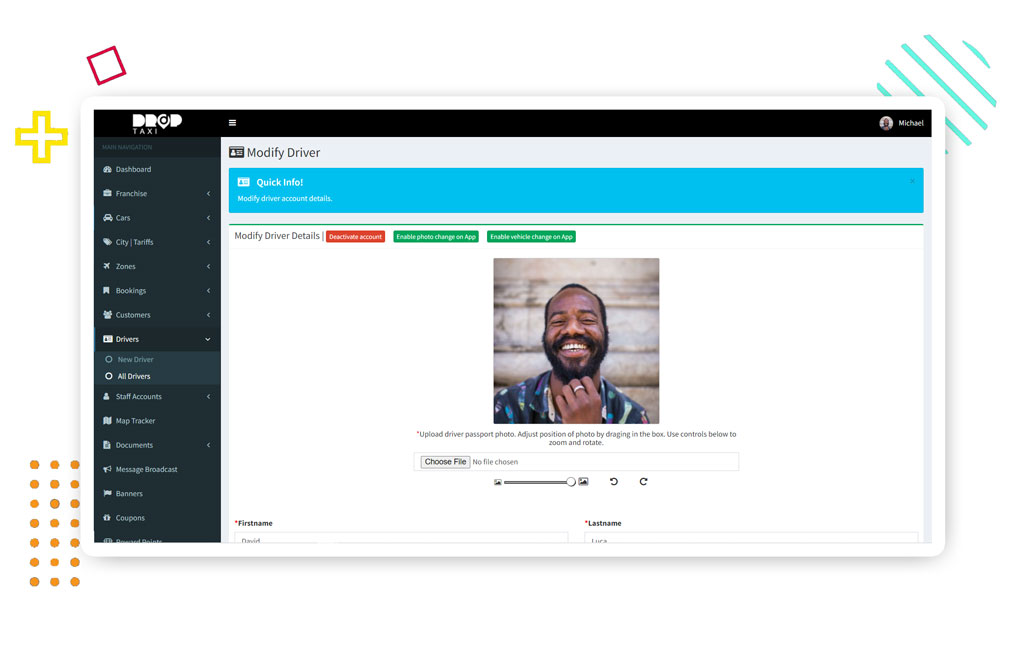 Driver

Management

Add and manage drivers easily. Get the status of every driver. See the number of referrals, completed, cancelled, and rejected trips. All transactions, withdrawal requests, bookings and documents. You can also send realtime messages to any driver and much more.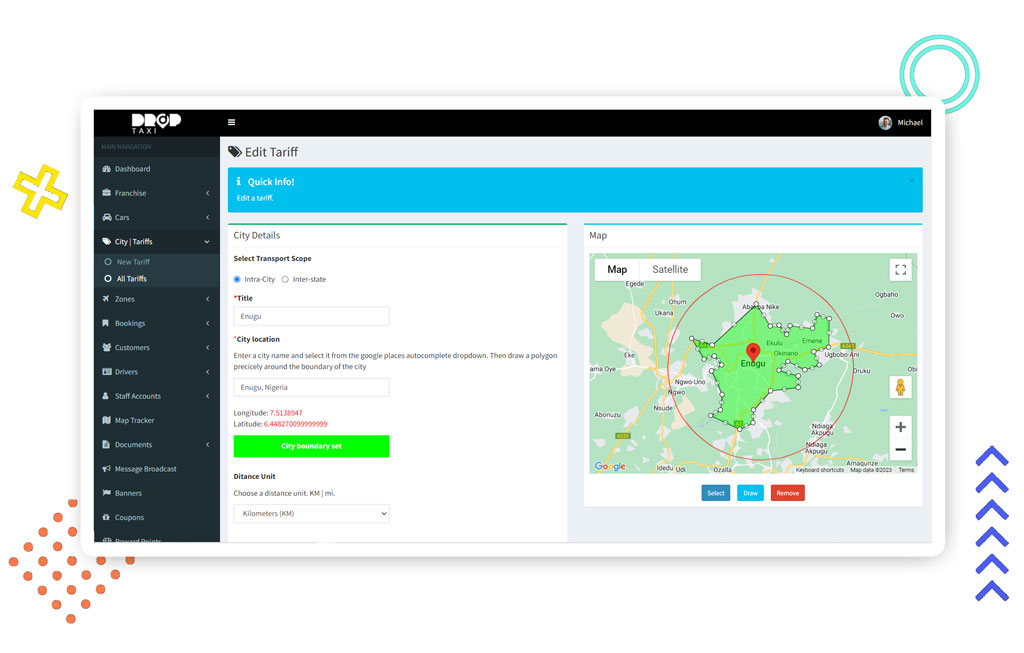 Cities and Ride
Tariffs
Add cities where you want your service to be available. Set boundaries on the map, currency and distance unit for each city. Add vehicles for each city and enter ride tariffs for the vehicles of that city. Peak / surge days and times can also be set for each vehicle in that city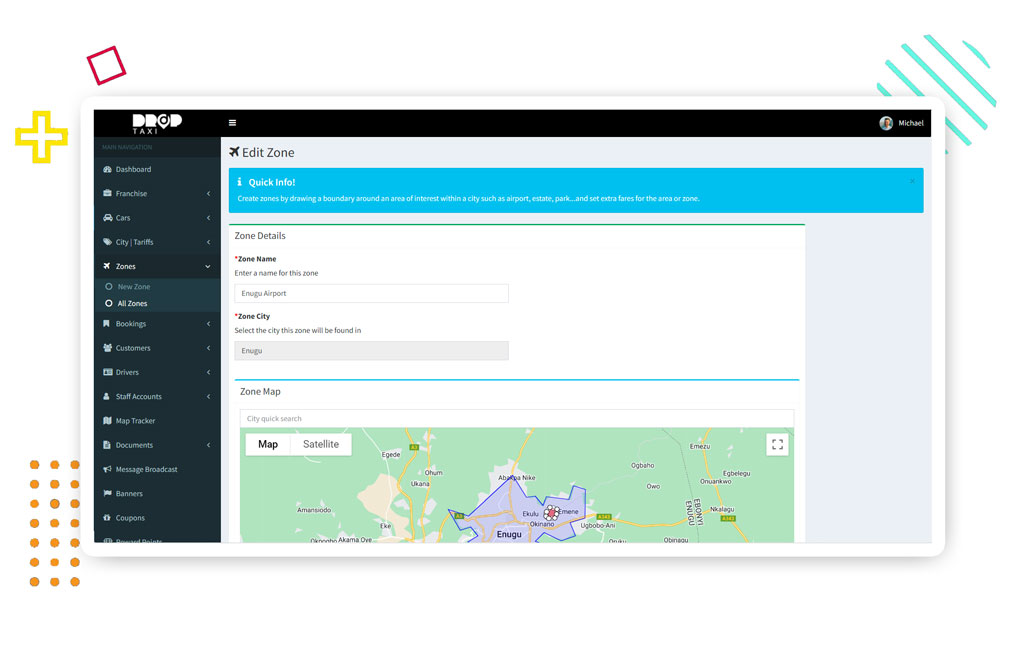 Setup Zones
easily
Droptaxi 2.1 allows you map out certain areas of interest and set a surge price for those areas or zones. When customers pickup or drop-off locations fall within the zone the surge prices will be applied.
Droptaxi Software Pricing
Choose the right plan for your business
Basic
$299
Full software suite
Source code access
Single domain license
Apps and Server setup
Language translation and integration
Payment gateway Integration
Technical support
Premium
$999
Full software suite
Source code access
Single domain license
Apps and Server setup
Language translation and integration
Payment gateway Integration
Technical support (1 Month free)
Popular
Unlimited
$2499
Full software suite
Full Source code access
Multiple domain license
Apps and Server setup
Language translation and integration
Payment gateway Integration
Technical support (2 Months free)
* All plans require an initial purchase from codecanyon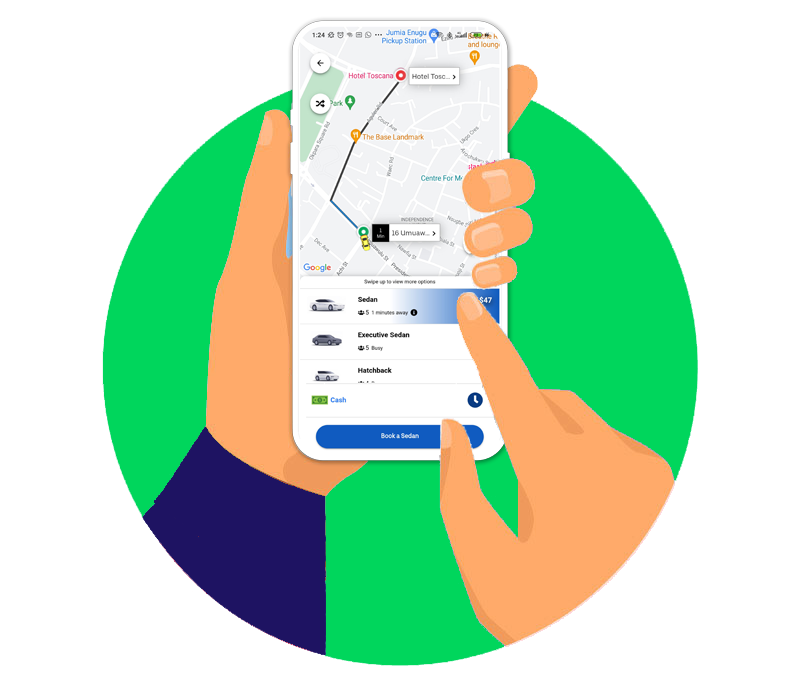 Try Droptaxi for yourself
Droptaxi software is available for Android and iOS. Download the demo app from the App stores and test Droptaxi for yourself.
Rider App:
Driver App:
Take a look at the web admin panel. Login with the following details:
Account type: Admin
Email: admin@droptaxi.com.ng
Password: Droptaxi
F.A.Q
Frequently Asked Questions
Location:
#33 Umuoji Street, Independence Layout, Enugu, Nigeria.
Email:
droptaxisoftware@gmail.com